Who We Are
We're a mother daughter duo and we are Nutz About Health! Our mission is to empower every woman at any age to stop and take a moment for yourself. To love yourself the way you love others. We poured our hearts into creating a product that encourages women to focus on their health through mind and body, by giving you a liquid vitamin that is natural, pure, and made from the Earth. We often feel like we give all of ourselves to our families, our friends, our careers and our communities. At the end of the day, little time is left for us to rest, rejuvenate and make sure that we have taken care of ourselves too. We are building a culture that empowers women to look at self-love through the lens of good health. Liquid vitamins that have all the nutrients you need, and none of the filler you don't; that absorb faster to give you: energy, better sleep, nutrition, digestive, cardiovascular and immune system benefits. 
Life doesn't have a magic pill, but if it did, women would have invented it.
We believe life is about balance, and the journey to a balanced lifestyle begins with a healthy mind, body and soul. Your journey begins with NAH!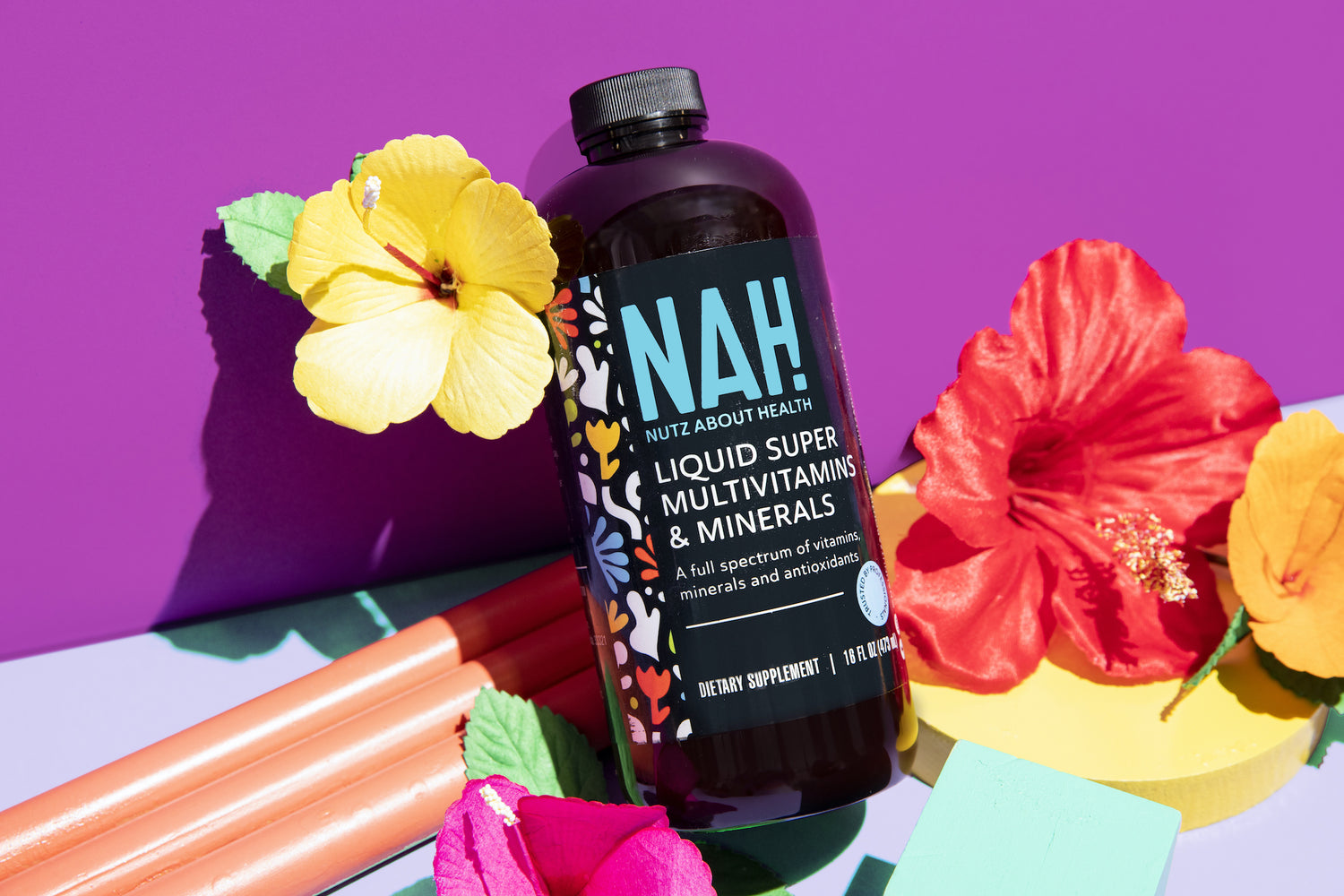 What is NAH!
NAH! is a liquid vitamin and supplement company, founded in Fort Lauderdale, Fl by two female entrepreneurs, Nadja & Neisha; passionate about women's health. Our vitamins are pharmacist formulated and contain only what they should, and nothing they shouldn't. NAH! formulations are natural, made from whole fruits and vegetables. Health is wealth, and our focus is on keeping you healthy. Created out of a desire to show love to our families through an impactful, clean nutritional supplement, our mission is to encourage self love through supporting your body with a better for you liquid vitamin.
Shop Now