Regular price
Sale price
$39.95 USD
Unit price
per
Sale
Sold out
A naturally focused formula designed to increase energy and stamina as well as the added benefits of healthy hair, skin, and nails. A healthier alternative to caffeine, Liquid B12 is an easy way to boost your energy with just a spoonful of NAH.
• Everything you need, nothing you don't: Essential vitamins without the extra fluff
• Natural Wellness Support– Energy, healthy hair, skin, and nails
• A 32 day supply of easy to take single tablespoon servings
• Liquid vitamins have quicker absorption than pills, powders, or tablets
• Forged from Whole Foods – Pharmacist formulated blend of whole fruits & vegetables
• Always Gluten-Free & Non-GMO
• Focused Vitamins with Focused Benefits – Specific support for nutritional deficiencies of B12
View full details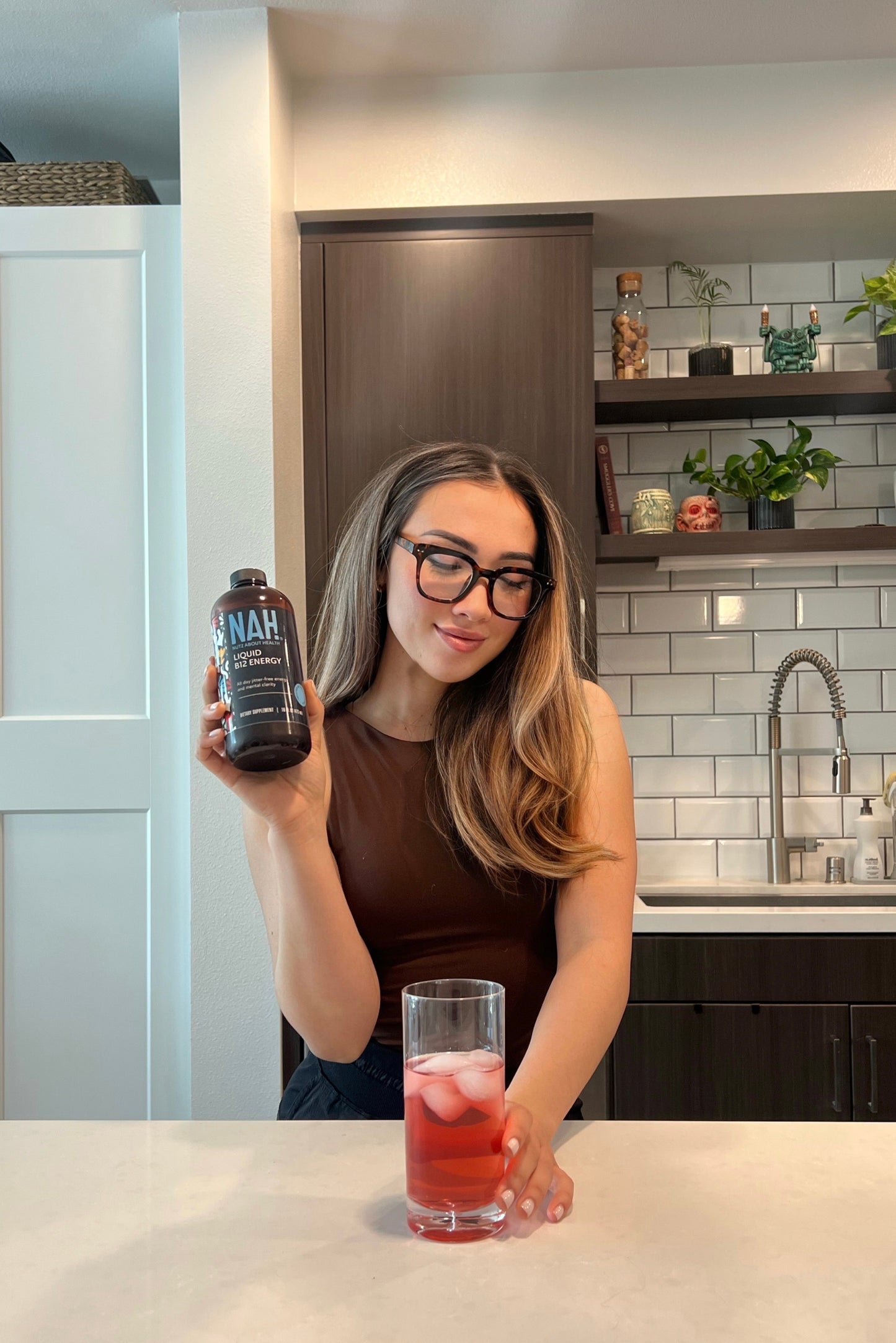 Energy!! & Health
Fantastic product, easy to slow, quick shot, gives us energy , helps with menopause symptoms. We take it every morning! Thanks Nutz
Good tasting
I have been using this health tonic for two weeks now and my energy has increased drastically. Furthering the taste is fabulous.
This vitamin b12 gives me lots of energy and helps me to feel good about myself and look good my whole body feels good my face is glowing clean up dark spots on my skin.
Good Energy
This stuff really works!!! Gives me all the energy I need to get my day started and get me through my workouts! Love it!
Like that I can't taste it
It gives me some energy I have to take vitamin D also every week my doctor prescribed ..So along with my B12 hopefully I will get more energy.I will buy again and going to also purchase your vitamin C..