Regular price
Sale price
$34.95 USD
Unit price
per
Sale
Sold out
A naturally focused formula to support your immune system health. Liquid Vitamin C is an easy way to keep your immune system healthy, giving you the nutrition you need with just a spoonful of NAH.
• Everything you need, nothing you don't: Essential vitamins without the extra fluff
• Natural Wellness Support - specifically formulated for a healthy immune system
• A 32 day supply of easy to take single tablespoon servings
• Liquid vitamins have quicker absorption than pills, powders, or tablets
• Forged from Whole Foods – Pharmacist formulated blend of whole fruits & vegetables
• Always Gluten-Free & Non-GMO
• Focused Vitamins with Focused Benefits – Specific support for Vitamin C nutritional deficiencies
View full details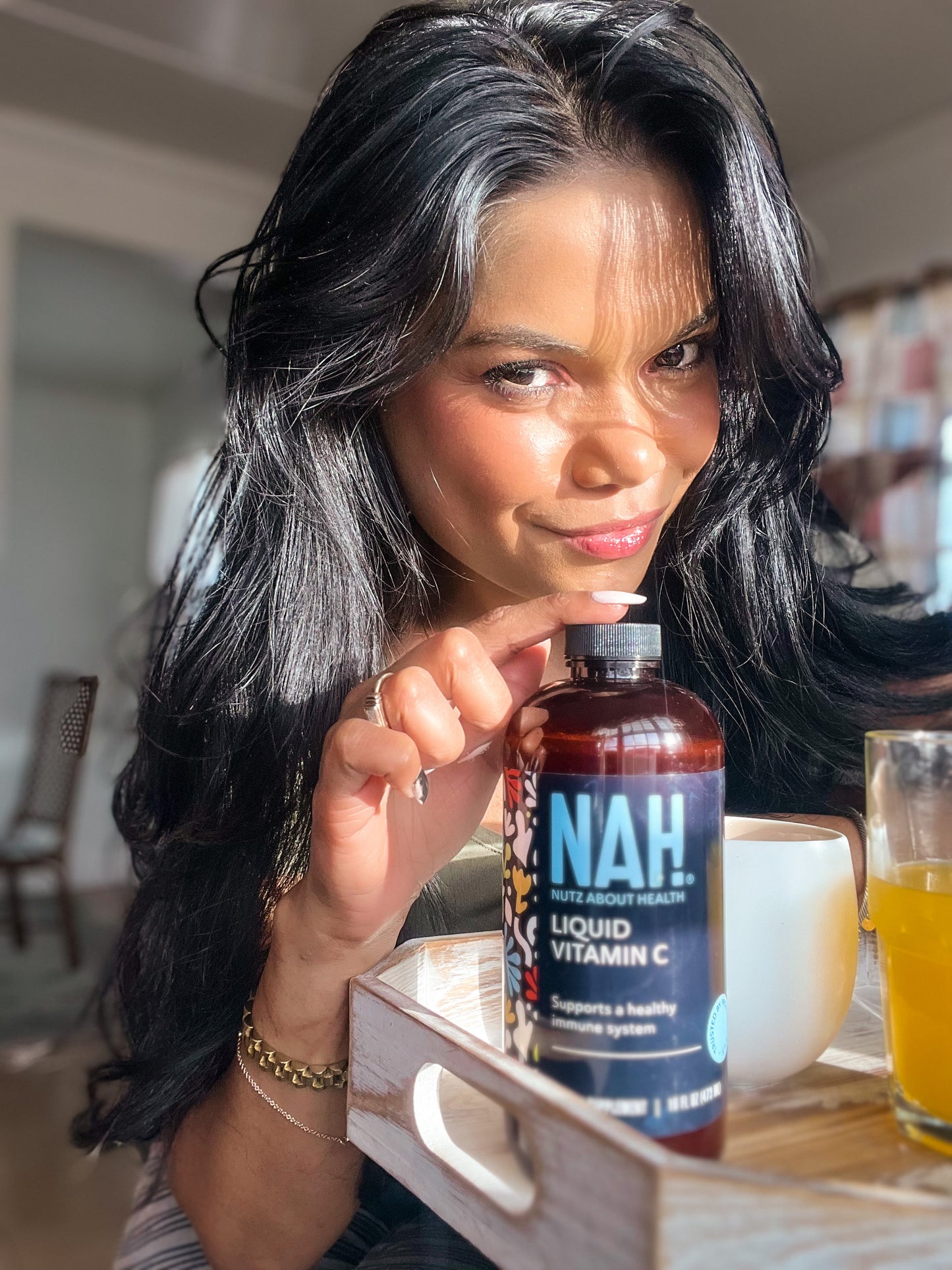 ying
While it's only been 1 month of using NAH liquid vitamins, I do feel a difference. I don't miss swallowing a bunch of pills on a daily basis, it is so convenient to take. The taste for me is a bit on the sweet side (I don't use sugar) and is quickly absorbed into your system. I will continue using NAH for now in hopes they would tone down the sweetness a little. I am a fan of drinking my daily supplements :-)
Liquid Supplements Are The Best
Recently I've been loving taking liquid supplements especially when they taste decent ... and this one does. I recently had surgery so this is super important to my recovery. I was taking this before surgery, but now doubling up my doses and will continue that way until this bottle is complete.I'm doing this to help with repairing my body as well as reviving my energy following anesthesia.
Good source of Vitamin C
Doesn't taste great but you can't taste it when its added to juice. Use this to add vitamin C to my kids routines.
GOOD quality - good tasting Vit C
To me - this is the best tasting liquid vitamin C we've had at our house,and we've had several more expensive including liposomal. (but not higher dosage)This liquid is almost as thin as water and has blended natural flavors thattaste to me slightly orange - nutty - citric = and overall good.The 16 oz bottle is 32 one tablespoon servings of 1,000 mg vitamin Cand 1,000 mg bioflabonoids with 3 grams sugarI've used several NAH brand products and have found each one to bepretty good tasting (considering ingredients) and high end - effective vitamins / minerals.Refrigerate after opening.Made in U.S.A.
Tastes great
Tastes great! Easy to get my family to take this. I like that it is liquid instead of a pill.