Regular price
Sale price
$31.95 USD
Unit price
per
Sale
Sold out
A naturally focused formula to support your body's immune system, wound healing, and reproductive health. Liquid Zinc Complex is an easy way to get the nutrition you need with just a spoonful of NAH.
• Everything you need, nothing you don't: Essential nutrition without the extra fluff
• A 48 day supply of easy to take single teaspoon servings
• Liquid vitamins have quicker absorption than pills, powders, or tablets
• Forged from Whole Foods – Pharmacist formulated blend of whole fruits & vegetables
• Always Gluten-Free & Non-GMO
• Focused Vitamins. Focused Benefits – Specific support for nutritional deficiencies of Zinc & Copper
View full details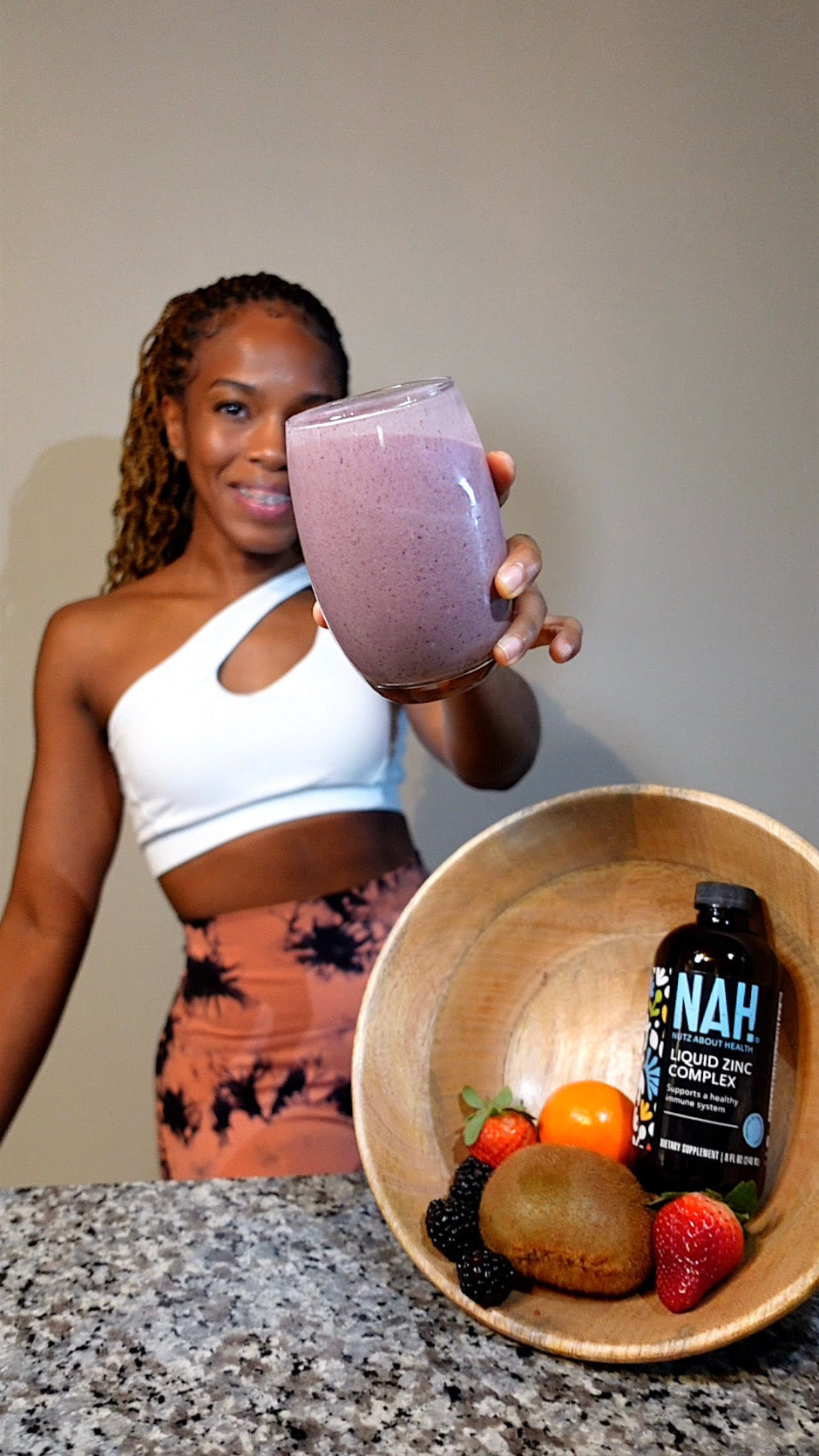 Easy to take
The taste of this is fine. Much better than expected, actually. It's sweet and goes down easy. I'll have to take their word for it on how effectively it absorbs, because I have no way or knowing or testing that myself. I suppose if I don't get sick, I'll feel pretty good about it.I wish that instead of separating zinc and Vitamin C that these were together in one supplement. Buying them separately is costly. This supplement alone is costly. Over $30 for just zinc. Now if you have to buy Vitamin C, and all the other vitamins and minerals separately, in liquid form... It's just not practical or cost effective.
Essential vitamin
I've been taking these for about a week now and I have noticed a difference. keep in mind that I have been making healthier food choices and exercise on a daily basis. I will continue to take them for more long term results.
Liquid supplement
Nice to have zinc in liquid form. Good for absorption.
Great Flavor
Great Flavor, easy to take. Doesn't upset my stomach. I like that it is in liquid form.
Love the liquid hard to swallow the price
The NAH liquid zinc complex is a liquid form daily zinc vitamin. It calls for 1 teaspoon per day. It can be diluted in water, but that makes it taste kind of bland. I just take a teaspoon of it all by itself and it tastes actually pretty good. No after taste like zinc can have. Good easy way to take daily.I love that the liquid form has a better observed in rate compared to a pill form but the price is so hard to swallow with a family of four that should last you 10 days for $30.