Our Most Loved Vitamins
OUR HANDPICKED TOP SELLERS
#1 Top Seller For Liquid Vitamins
NAH! Liquid Vitamins are designed to give you and your family an extra immune boost! Our vitamins are pharmacist formulated and contain only what they should, and nothing they shouldn't.
Collapsible content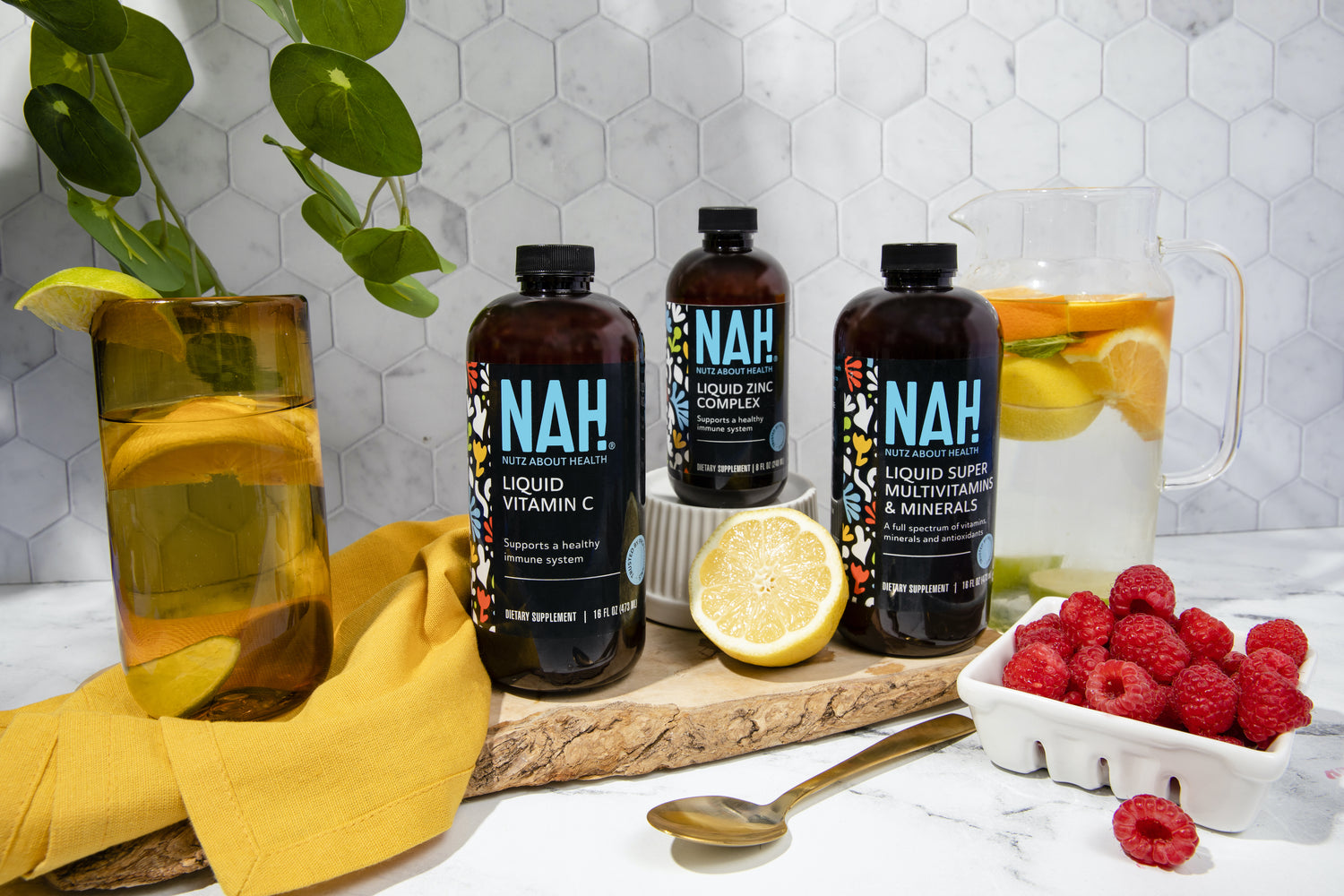 Fast Absorption For Better Results

Liquid vitamins allow nutrients to be released right away for quicker absorption and results compared to tablets and capsules. They taste great and are less likely to irritate sensitive stomachs.
100% Vegan Friendly, Non-GMO and Gluten Free

Great health is for everyone. That's why our vitamins are formulated to be inclusive and suited for all kinds of diets.
100% Developed and Manufactured in the USA

All of our products are made in the USA, meaning better ingredients and strict safety standards to provide you with the best quality vitamins.
High Standards, High Quality Supplements
Formulated by top U.S. pharmacists, our liquid vitamins contain only the finest and safest ingredients to boost your immune system and help protect your health.
All of our products are manufactured in the USA, adhering to the strictest safety rules and regulations.
We use only non-GMO fruits and vegetables to forge liquid vitamins free from gluten, harmful chemicals, and fillers.
Shop Now
Testimonials
"This is the third bottle I have selected from this brand and I am beyond impressed with it. The taste is not overpowering and to be honest, quite sweet (which makes it very easy for me to take)."

-R.R.

"This is an Excellent vitamin C supplement, tastes good, and easy to add to beverages or just drink directly. Taking vitamin C in liquid form is so much easier than pills, tablets, capsules or even gummies, and I can always notice the effect when I take it this way so for me, it seems to work better."

-Odin

"This isn't the first Nutz About Health product I've tried and it definitely won't be the last. I would, and have, highly recommended these vitamins to family and friends. 5+ stars for sure."

-Debra